Manual Index
Chapters

The Portal Manual is currently divided into four chapters. Click a chapter title to display that chapter's content on the right.

Chapter One

General Portal Info

(See info on the right)
Manual for the PSYBooks Portal
General Portal Info
PSYBooks is actually two full-scale applications in one: an EHR (Electronic Health Record) and a Portal. The Portal is the encrypted, HIPAA-compliant interface between you and your patients (or any other person you want to designate as a Portal User.) The graphic below may help visualize it, i.e., tools such as those on the left are in the EHR and will only be seen and used by you and/or anyone you designate as a User, such as your office staff. In contrast, the tools on the right are features you can use to interact with your clients. You and your staff can metaphorically "go back and forth" between the EHR and the Portal as needed. However, your portal users will never be able to access anything in your EHR.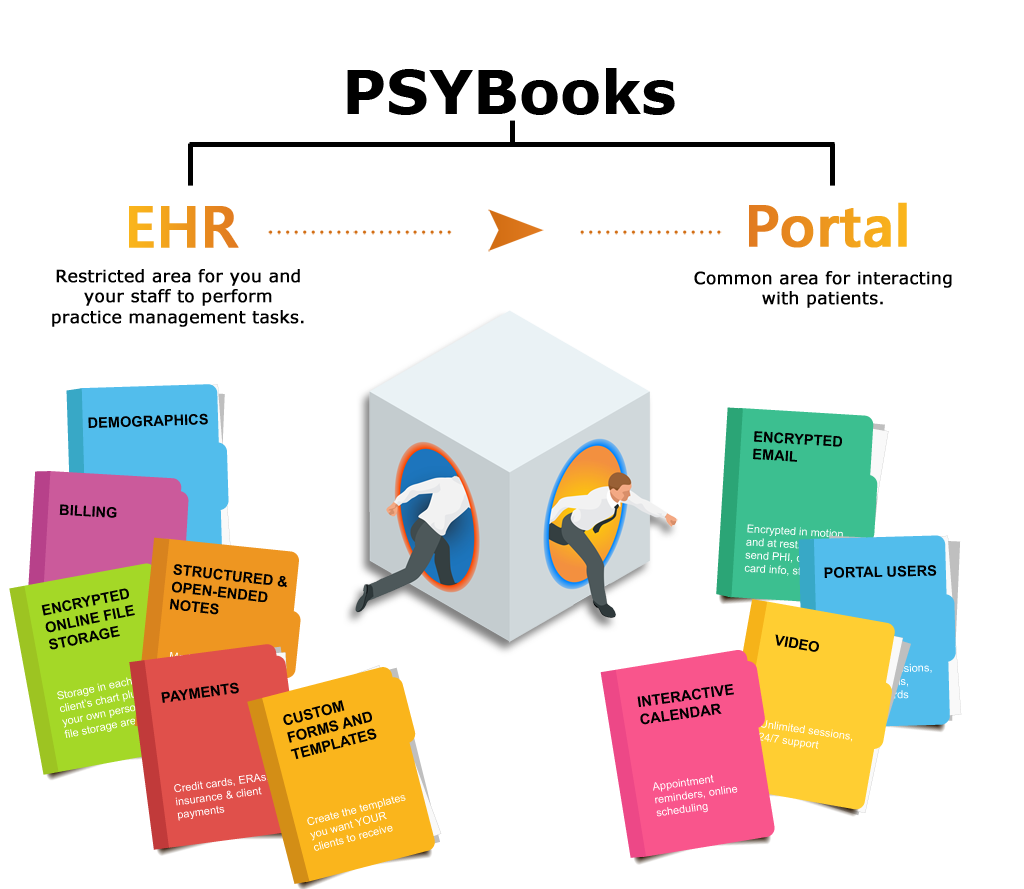 To access your Portal, click the "Portal" button on the blue navigation bar at the right of the app. (The number in parentheses shows how many unread emails you have.)

Once you click the Portal button, your app will look something like the screenshot below. By default, it opens to the Email tab so you can easily access your secure email. There are also tabs for Portal Users and Video: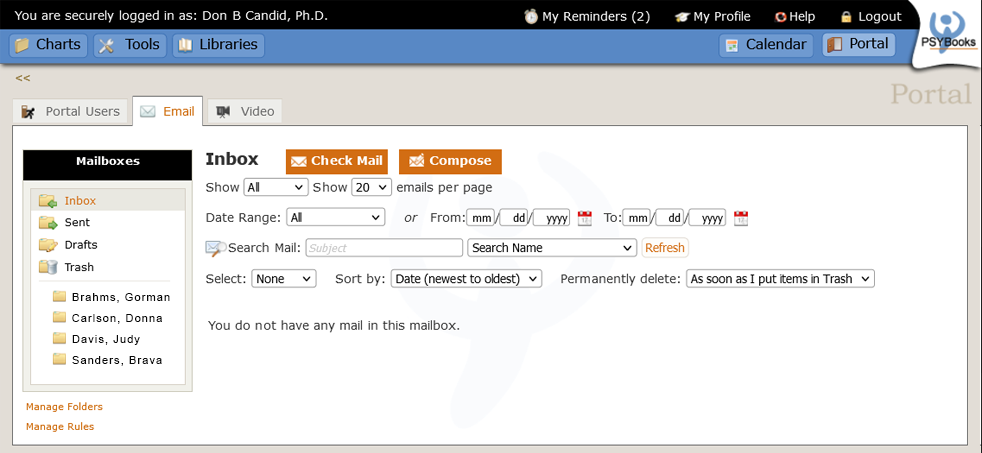 No one automatically has access to your Portal. You must first establish a secure connection with each person by sending them an invitation to join your Portal. Ways to add Portal Users to your account are discussed in the next section.